One-on-one Individualized Online Nutrition and Performance Coaching
Helping you repair your metabolism, crush your goals, get back your mojo, and increase your general kick-assery!
Are You Interested in Any of the Following?
If so, click the button below to hop on board today!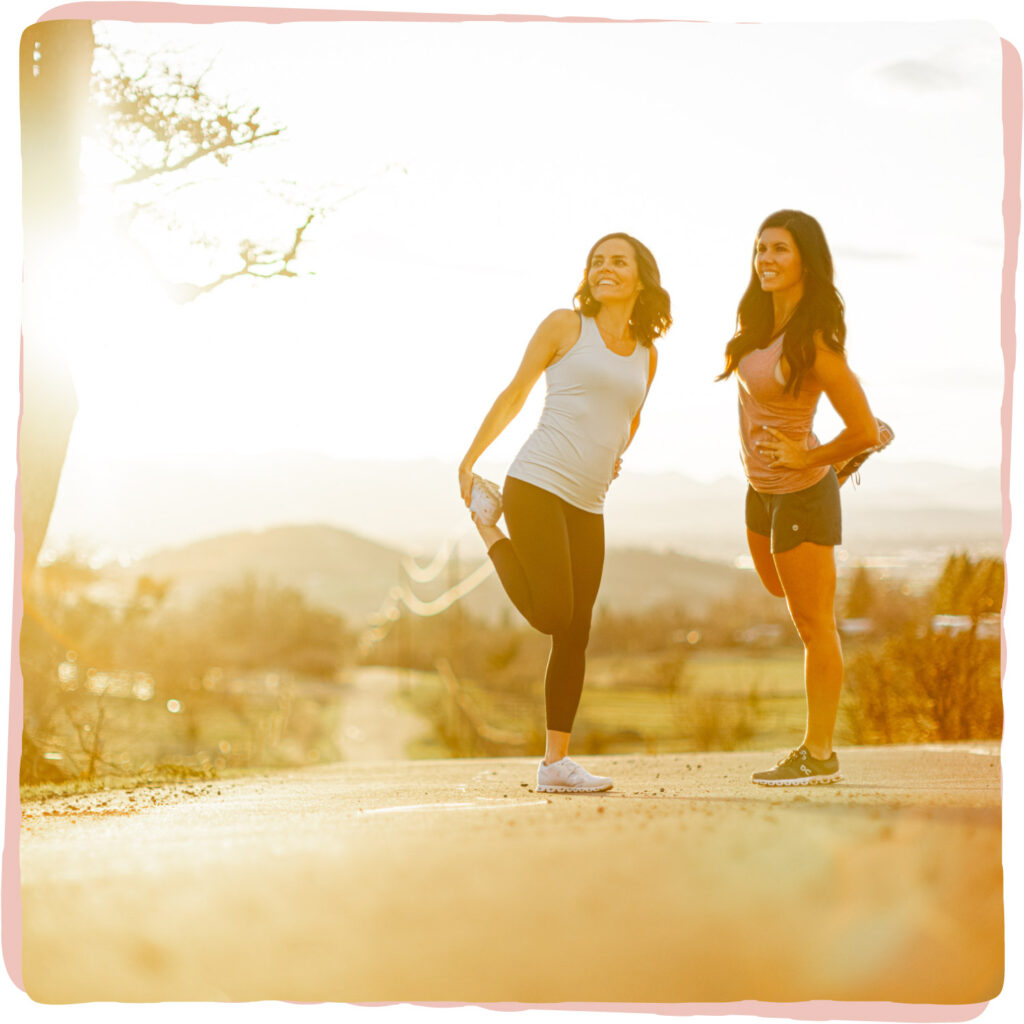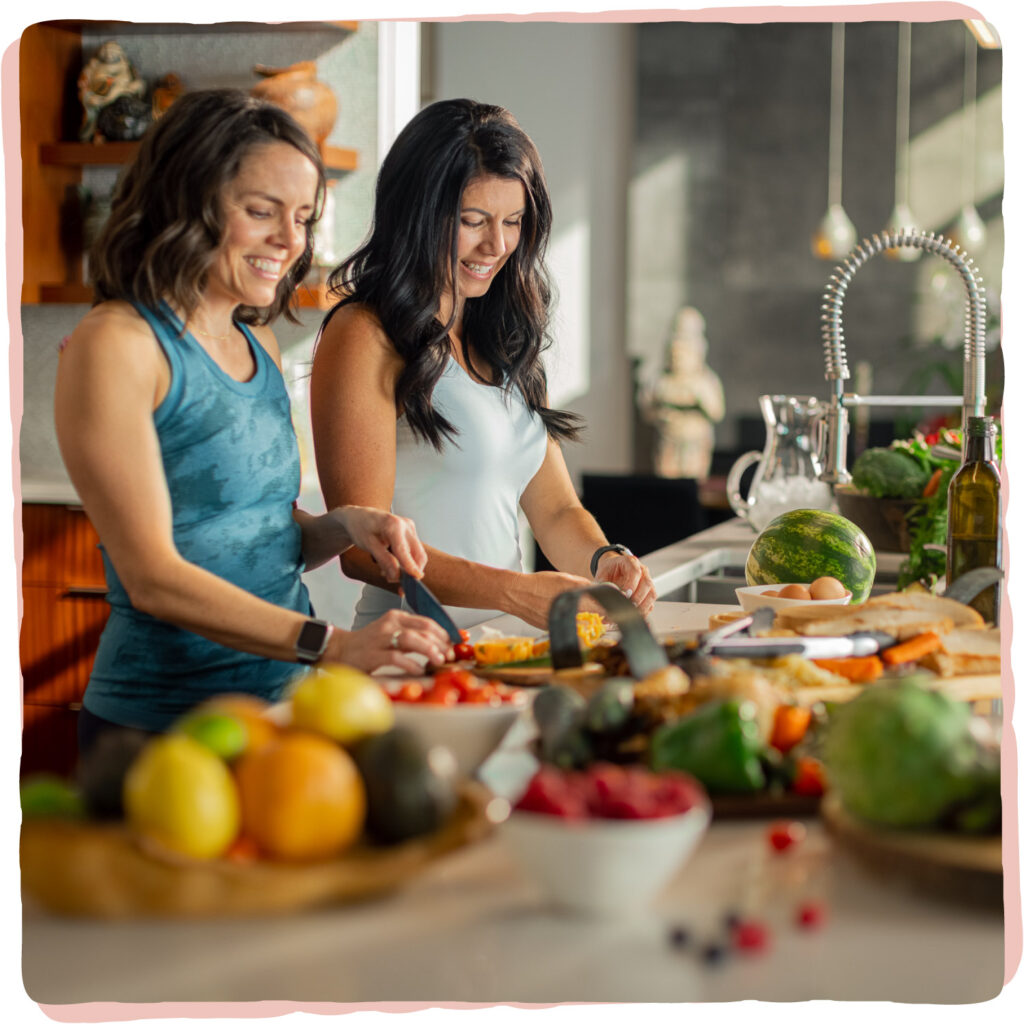 Personalized Online Nutrition Coaching
After determining your individual goals, we will partner with you in developing a plan for your success. The Maven's led active lifestyles, worked in the health and wellness space, and were "clean" eaters, trying all the things (paleo, Whole30, fasting, etc.) only to find they could not achieve and maintain the lean body mass they desired.
Once they learned how to retrain and restore their metabolism through utilizing specific macronutrient ratios, as well as a reverse and cut process, they finally found what they had been looking for. They dove in, received additional certifications, and have since partnered in a continually increasing number of success cases! The beauty is it can fit into any lifestyle.
They are passionate about helping others reach their goals in a straightforward, no-nonsense, and dare we say fun way. The beauty is this can all be done through personalized coaching from your phone!
Once you have signed up, you will receive an email with step-by-step instructions to set up your customized app and fill out your comprehensive questionnaire along with payment.
Once we complete your initial evaluation, you will receive your customized initial macro-nutrient assignment to start your metabolic reverse and restoration process.  
In addition to having daily access to your coach and the Macro Maven community, you will receive weekly customized macro-nutrient assignments that will take you through a reverse and cut process which we will repeat until your goals are officially crushed!
What Our Clients Are Saying
"I always thought I had a healthy diet. I work out 5+ times per week and just could not achieve the performance and body composition I strived for. I tried all the things including paleo, Whole30, keto, and more and although I would see minimal short-term results, I just was not moving the needle. I am SO thankful I raised my hand and hired a Macro Maven's coach. After only 6 months, I can honestly say this is the BEST choice I have ever made for my health.

I am down roughly 10 pounds with a significant drop in my body fat percentage, I feel stronger, I have increased performance and most importantly I feel good in my own skin. The wild part is that although I need the accountability and navigation from my coach, it has not been difficult and something I know I can sustain through life. This has been such a life changer for me. I tell everybody I know that they need this in their life."
"I am 38, married, and a father of 2. When I joined Macro Mavens I was well established in my 'dad bod'. I was 40lbs heavier than I wanted to be and had spent many years trying different things to be healthy, active, strong, and fit. I was so overwhelmed with information that nothing seemed to make sense anymore. It was frustrating and I needed help. So when I heard about Macro Mavens I decided to try. I was skeptical at first because I had tried Keto and rebounded, and I had tried reduced calories and ended up feeling terrible. I didn't want to sign up for something that couldn't incorporate my daily schedule and my training goals.

In the first 2 weeks, all my skepticism was eliminated. What is totally different about this community is the direct, one on one coaching and customization of a unique plan, built around my own goals, lifestyle, activity level, age, and physical attributes. The personal coaching makes the difference — hands down. My coach always wants to know how I am feeling, what my successes and struggles are, and works consistently with me to ensure I am successful and that my questions are answered. This was exactly what I needed.

As a man in my late 30s, I did not want to sign up for something that was more talk than action, and Macro Mavens has been exactly what I needed. Because the plan allows for flexibility and real life, I can adjust when a special event or weekend celebration would normally throw my diet and goals out the window. I am currently more than halfway to my goals for weight loss and muscle gain, look, and performance. I wholeheartedly recommend this community and all that it offers for any other man (or woman) like myself who wants to make healthy, sustainable, lifelong changes without having to sacrifice their favorite foods or eat celery on Thanksgiving. Best of all — I feel amazing, am sleeping better than I have in years, and I am making sustainable progress. You can too!"
Simple. Sustainable. Successful.
Macro Mavens Fit is a holistic approach to physical fitness that is simple, sustainable and successful. We recognize the need for integrated wellness programs that fit your lifestyle and that won't compromise on your health goals. MM Fit is a fully-customized training program that is scaled for any level of fitness and pairs with your nutrition plan for fat loss, muscle gain or maintenance phases.
Available for Active Nutrition Clients Only
Ready to Crush Your Goals?!