We are two women that have been there done that, are still doing it, and are passionate about helping you crush your goals!
We are moms, wives, food lovers, explorers, adventurers, advocates, and joy seekers.
We are in constant pursuit of wisdom, efficiency, success, improved mojo, and overall kick-assery.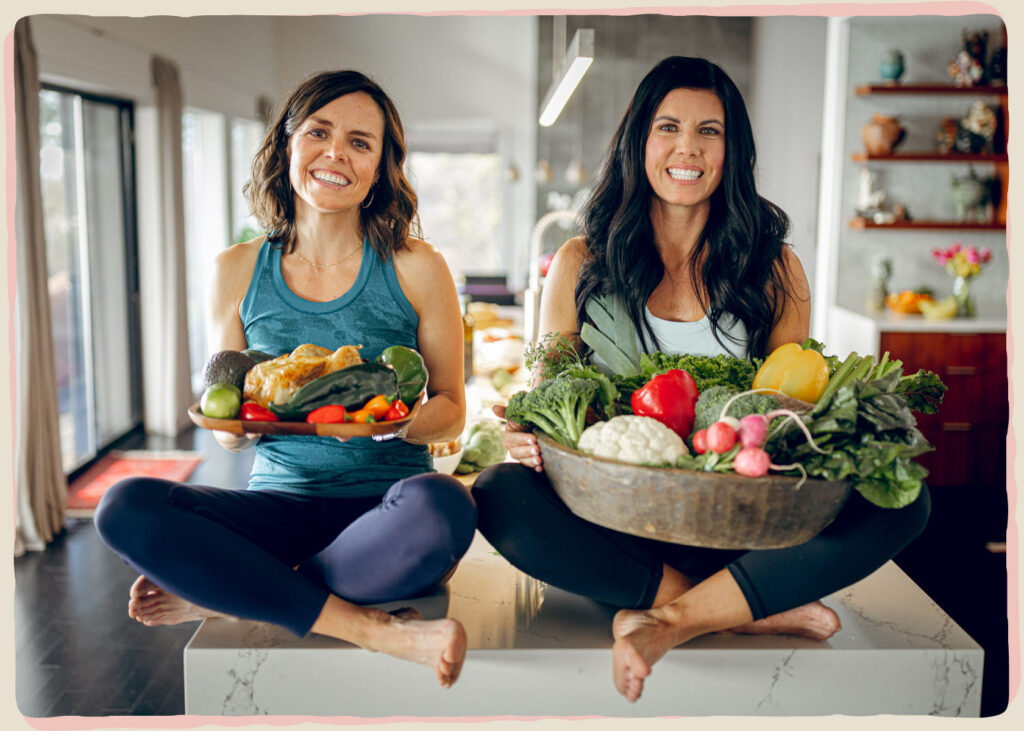 The Mavens, AKA Emmy and Haley, have been long time buddies with different backgrounds and similar journeys. They both experienced their most profound health transformations with a metabolic reset and macro-nutrient tracking after years of trying literally everything else. Their own success led to their passion of helping others find a simple and attainable way to make goals reality which is why Macro Mavens was born. Add their passion to their combined backgrounds in healthcare, functional medicine, teaching, exercise instruction, countless certifications not to mention endless hours in the gym and kitchen and you get two women who knows what it takes and are relentless in the pursuit of helping you crush your goals. The bonus, we are just a lot of fun 😉.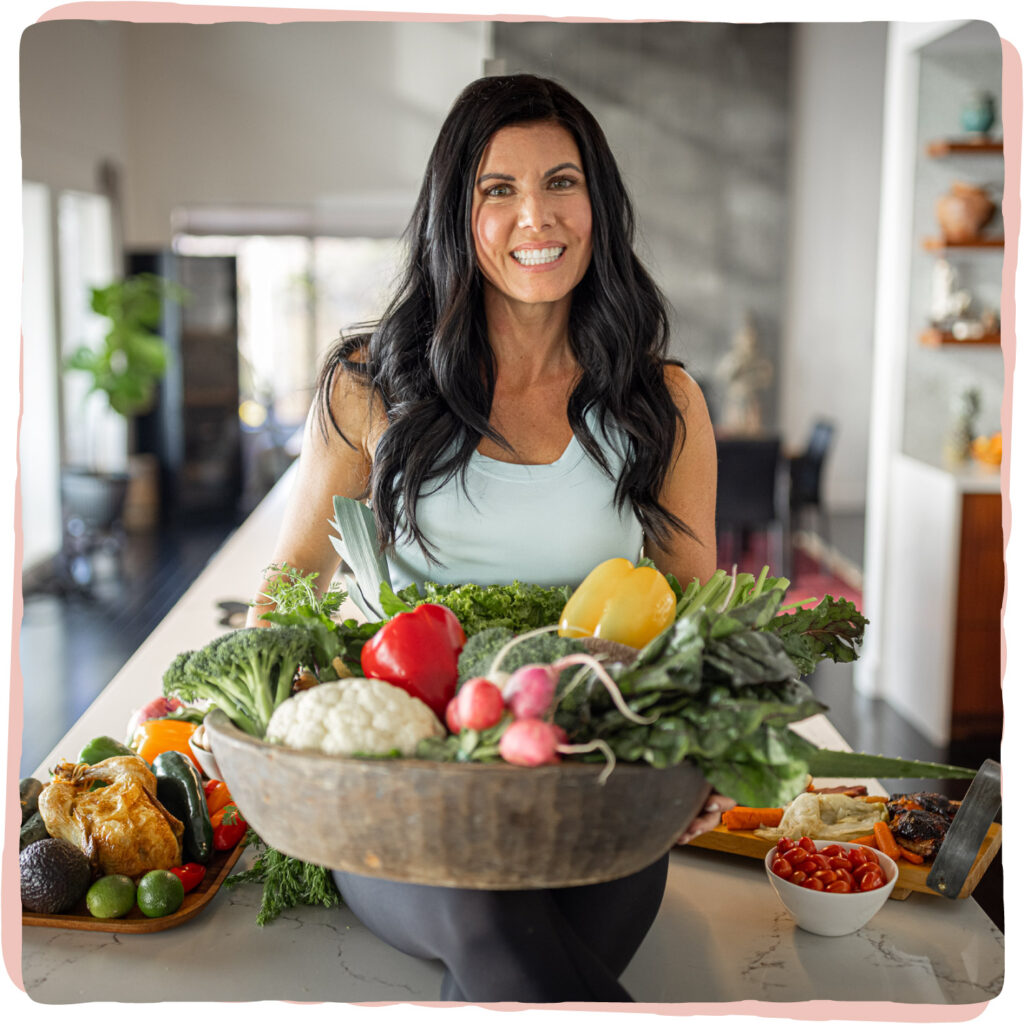 Emmy, AKA Emmalee Higinbotham, is all about family, faith, fun, food, and adventure (no f word for that last one )! She is first and foremost the wife of a Ninja Farmer and mama to two daring and creative farm boys. In addition, she co-owns Higs Performance Academy (Parkour and Jiu Jitsu Gym), Higinbotham Farm Services and now Macro Mavens. Emmy has worked as a director in healthcare, specifically functional medicine for the last 20 years and is grateful for all the information and training she has been exposed to and absorbed over the years. She also holds certifications in Personal and Group Training.
Although, health and movement had always been an important part of her life, she never felt like her outcomes met her goals nor matched the efforts she was putting forth. After facing some of her own health battles, she was more determined than ever to increase her performance and decrease her body fat percentage. Being naturally hormonally balanced with low inflammation was her quest. It wasn't until she experienced a metabolic reset and repair, through eating to a specific macro-nutrient composition, in a reverse/cut/maintenance process that she finally felt like she found the solution to maintaining lean body mass while still doing what she loves, eating! Up until this discovery, she would have to operate at a significant caloric deficit to get lean and then it wasn't sustainable. This discovery in her own journey sparked a passion and she started helping friends and family in their own journeys while adding a macro-nutrient coaching certification to her list.
Emmy is determined to utilize her background, training, and personal experiences to help her clients experience the same successes. She is confident we can all be better spouses, parents, friends, and humans if we allow ourselves the opportunity to get balanced, feel good in our skin, and work together to crush goals! Life can be full and busy, but we all get to choose what we make a priority! She hopes you make your health and goals a priority and would be honored to partner with you to feel good, look good, and do good just like our motto says!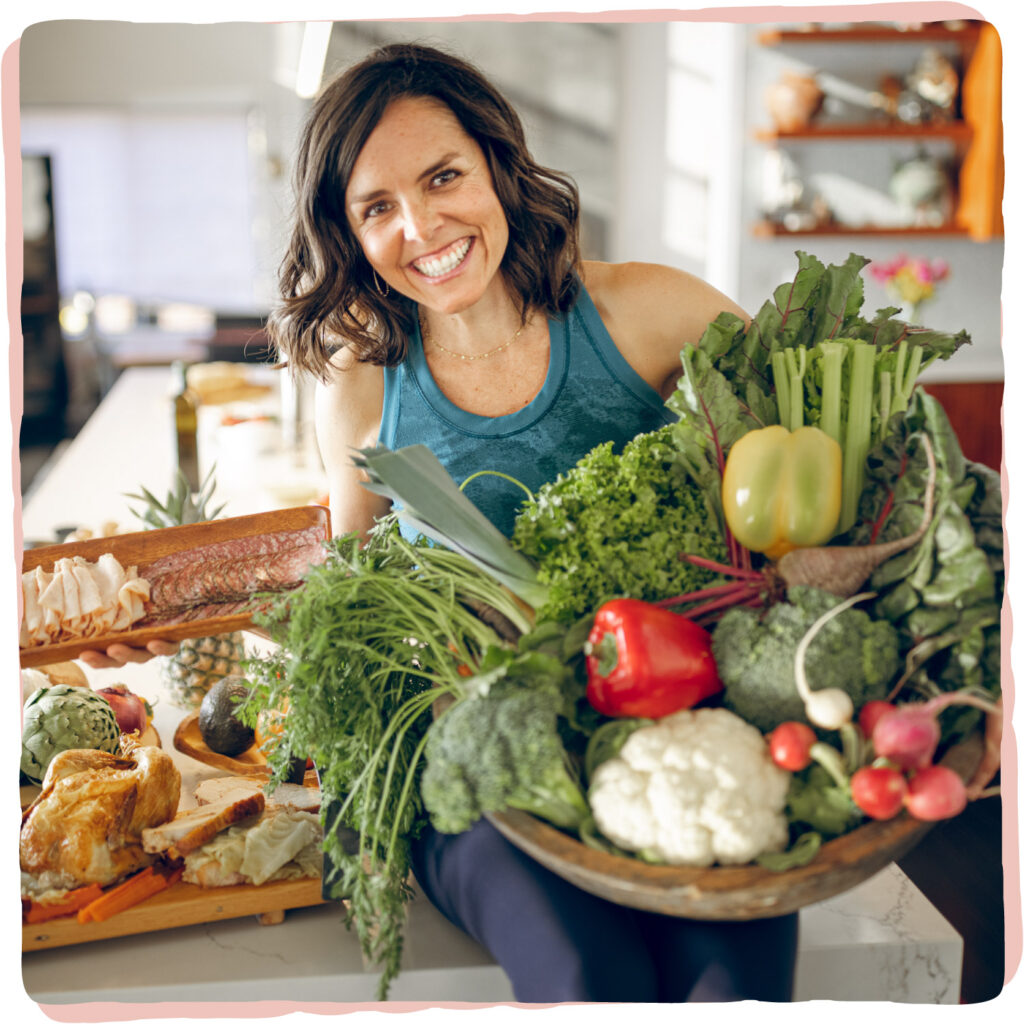 Haley "Maven" Maddox when not out adventuring with her family can usually be found pouring over travel blogs and books seeking out new places to explore and visit. Haley wears many different hats in her life. She is a wife to Tyler, a cinematographer, and a mom to Asa and Birkley, two teenagers that keep her on her toes. 
Haley has been a teacher of non-English speaking children for 20+ years, and a fitness coach for over 5 years. Haley's fitness journey started at a young age watching her parents run marathons and live healthy lifestyles. Even though exercise and general healthy living have always been an important aspect of Haley's life (exercising 5-6 days a week for years, and eating "clean"), she has continually felt the need to try new techniques to reach her goals (KETO, Whole30, Paleo, gluten-free, dairy-free, etc). Like many, no matter what she tried, she still couldn't quite get to where she wanted to be physically while also maintaining a sustainable diet. So it was an easy "yes" when a friend invited her to try a new program called a reverse diet using a macronutrient approach. She had already tried all the things, what was one more? The difference this time was that it worked!!! Haley found success, and was able to crush her goals, feel and look the best that she has in years, not to mention she has the freedom to eat whatever foods she wants (one of her favorite things)! Who doesn't want that?
Haley is extremely passionate about sharing her experience to help you reach your goals while on your journey!! Just like a friend next door, Haley is excited to help you feel good, look good, and do good! If she can do it, so can you!!!!!
More Marvelous Maven Coaches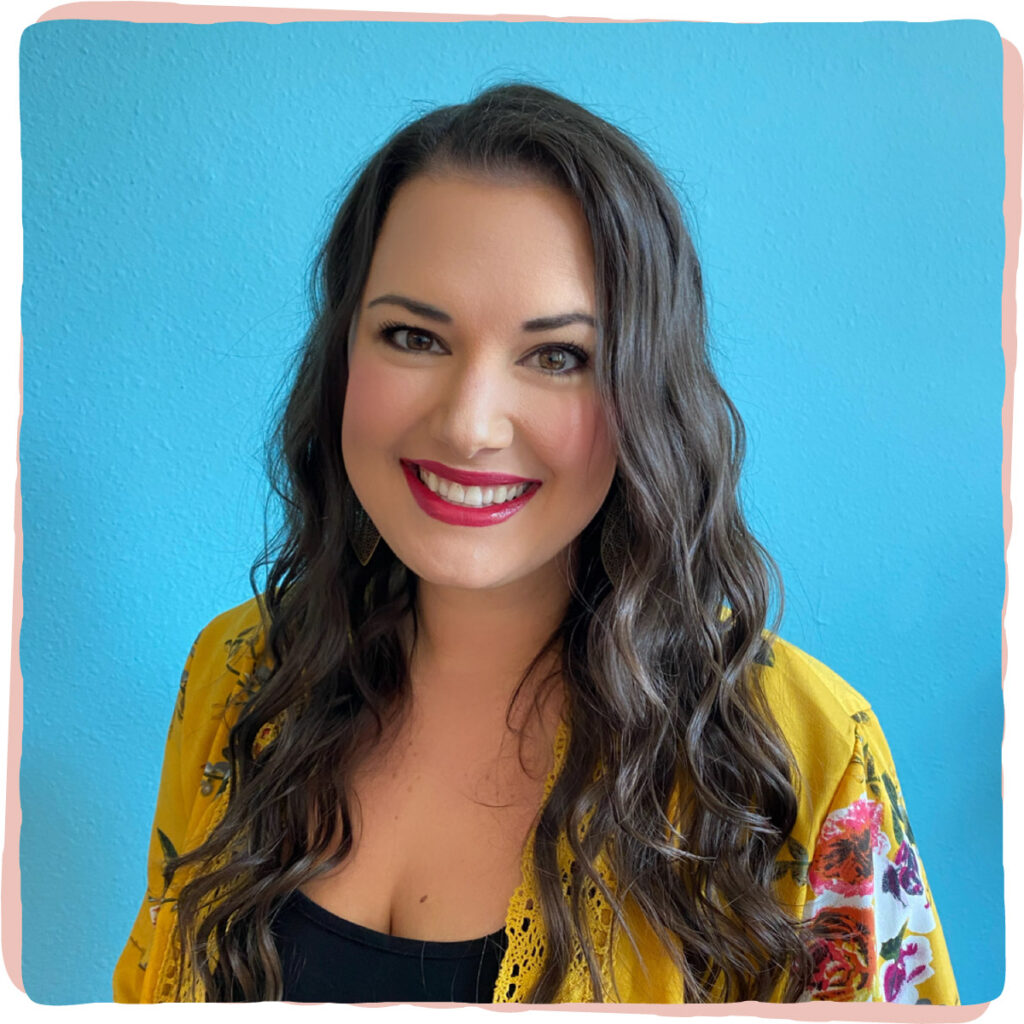 Emily Alden or the real-life Jessica Day (New Girl) is known for turning everything into a song and dancing all the time, no matter the location. Dancing is just one of her passions. She's a dirt and dresses, sparring and shopping kind of gal. Emily is a mom of two precious little girls and wife to a first responder. When she's not homeschooling her munchkins, she's refinishing furniture or baking sourdough bread.
Emily has been a stay-at-home mom/homemaker for the past 8 years. Her passion for nutrition and fitness was only heightened after having children. Wanting them to have a good example and a healthy relationship with food. Having not been taught herself the importance of fitness and what foods fuel your body she was driven to research and study nutrition her whole life.
Emily's health journey has not been easy. Having tried every "diet" out there only to go months and months (even years) without progress, she found herself frustrated, discouraged, and gaining weight. Following a macro plan has been a Godsend! For once her hard work hasn't been in vain. She's had great success by following a macro program. While she still has goals that she's working to reach she has come a long way and is so proud of her journey.
Emily desires to help people realize that food isn't the enemy. It's possible to live a healthy lifestyle, reach your goals, and have fun without feeling like a prisoner to your "diet". Having been there she looks forward to encouraging you and having fun through the process.
Meagan Eykelbosch is first and foremost a wife to her husband Matt and a mother to her daughter Mira. When she is not busy entertaining, chasing, and playing with her toddler, she can be found cooking delicious meals, expanding her personal hot yoga practice, and combing Zillow for her next investment property.
Over the last 25 years, Meagan has been a business owner, a hairstylist, an interior designer, and a health coach. She began her personal health journey over 12 years ago with a certification in plant-based nutrition and discovered a whole world of health and wellness that she wanted to know more about. She has since attended conferences and trainings focused on functional medicine, balancing hormones, and alternative cancer treatments. She and her husband have experimented with a plant-based lifestyle, vegan and Paleo diets, and more recently the Keto diet. Each one offered some benefits but none were able to help her meet her weight loss and body compositions goals. It was not until she decided to give the reverse diet with a macronutrient approach a try that she was finally able to meet and sustain those goals. It has been so freeing to be able to make and eat the foods she loves that she went on to obtain a macro-nutrient coaching certification so that she can begin to help others.
Her creativity, experience, and passion for food and health are a recipe for success and freedom. Meagan is excited to join you on your personal health journey whether it be weight loss or training for the next marathon!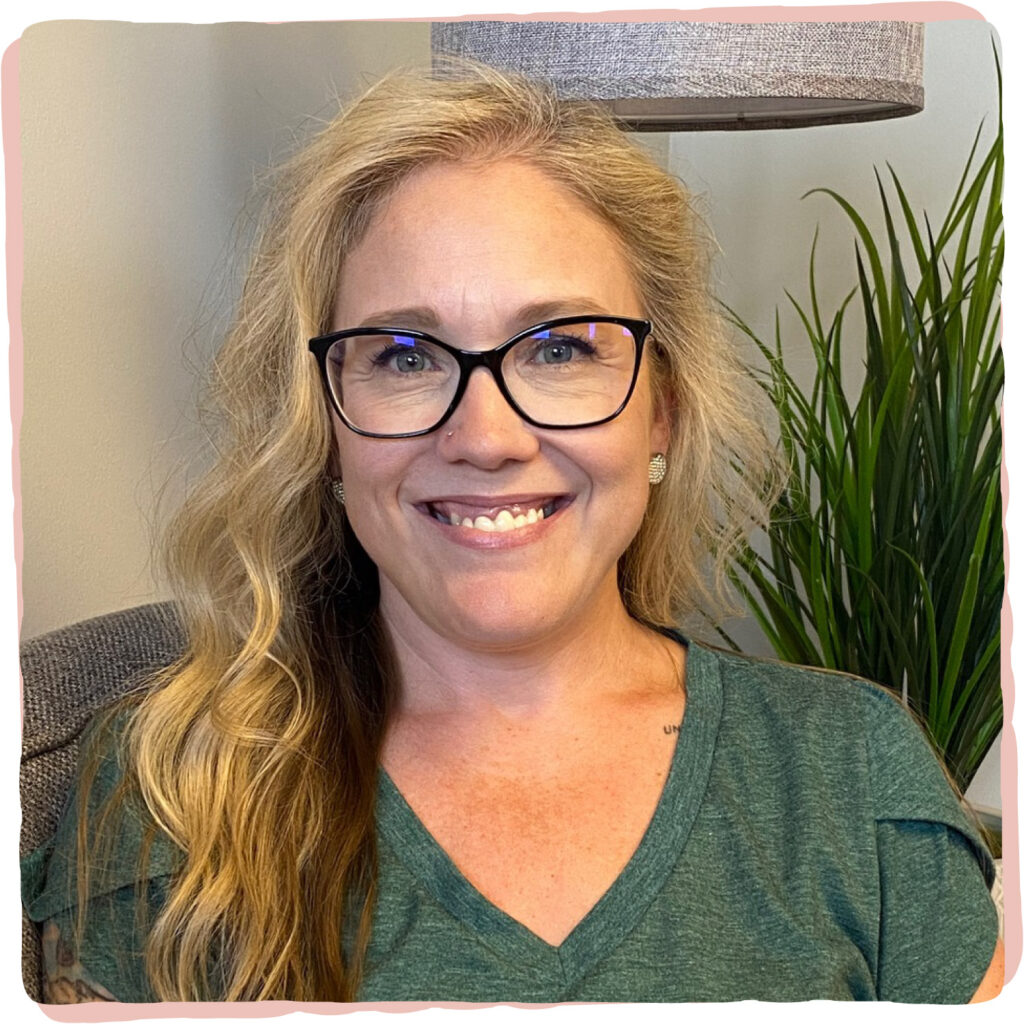 Jullie Flenner wears a lot of hats in her life. But no matter the hat she is wearing, being a wife and a mom are the most important things in her life. She has been married for 25 years to her high school sweetheart and they have two kids. She enjoys the outdoors, whether it be on a paddle board, hiking, running the trails, or on the road! She also loves to sing and uses her gift as often as she is able to.
Jullie has had a passion for living a healthy lifestyle since she had her second child almost 17 years ago. That's when she realized if she was going to be able to keep up with them and everything else in life, she'd need to start taking her health more seriously. She tried all the things over the years including; Bootcamp, Crossfit, and running. She was exercising while also eating a Whole 30, or Paleo diet, or just tracking calories. Even with all this, she couldn't get the results she was looking for. She joined the Macro Mavens community and soon started to see the results she had been working so hard to see before joining the Mavens. She has had a lot of success and is still on her journey and enjoying the process!
Jullie understands how challenging it can be to find time to exercise and eat right, while working full time, trying to juggle a career and a family. But the reality is, if you choose to do the work and invest in your health, it will allow you to be successful in all areas of your life. She would love to walk alongside you, encourage you, and help you reach your goals!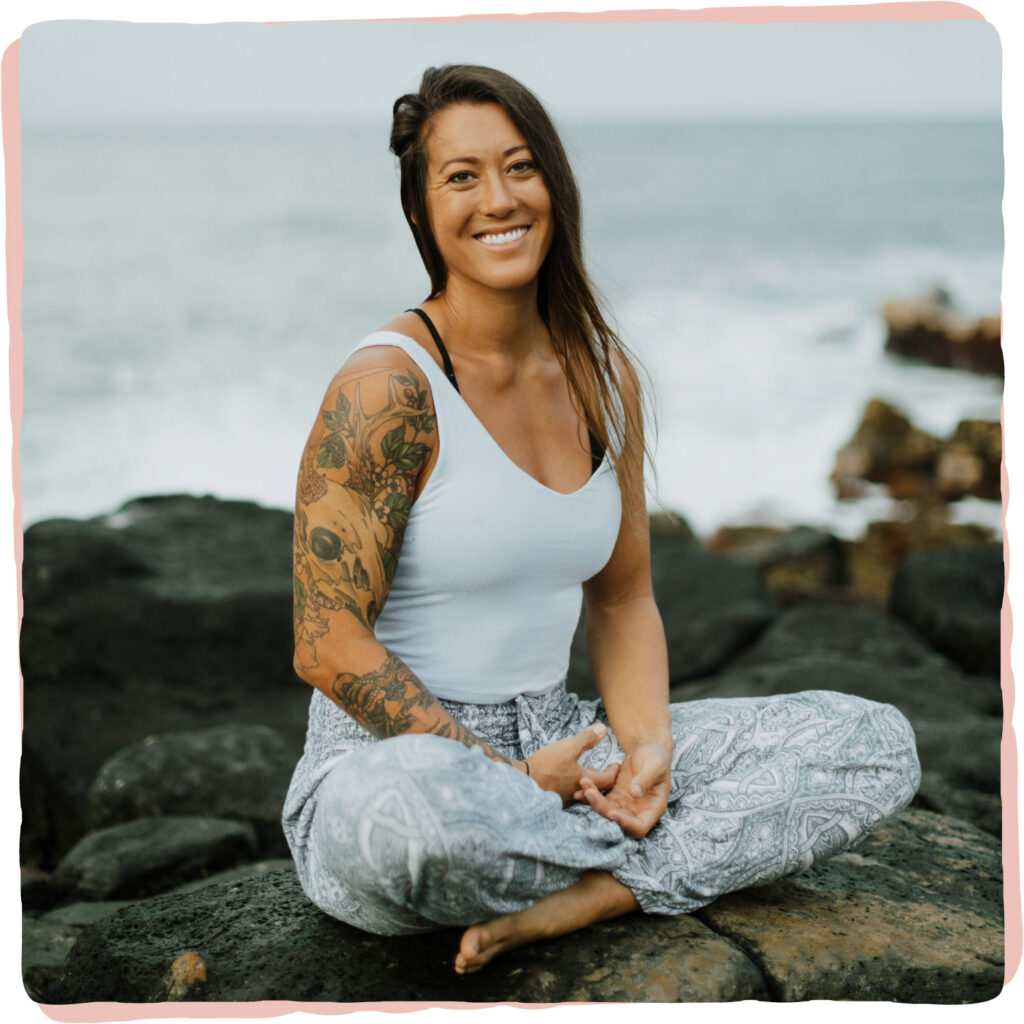 Sarah Loogman is a breath and movement specialist with nearly 10 year of experience as a fitness coach. She is the founder of Point One Vision, a 501c3 nonprofit organization that embodies her passion and knowledge of fitness to create opportunities to use strength and endurance to serve people around the world.
A dual-sport collegiate athlete, All-American track and field athlete, competitive Olympic weightlifter, and CrossFit Games competitor, she combines her athletic career with a rich learning experience in functional fitness, teaching clients and other coaches how to assess and adapt breathing patterns to better understand how to lose weight, gain muscle, decrease inflammation and improve cognitive and emotional wellbeing.